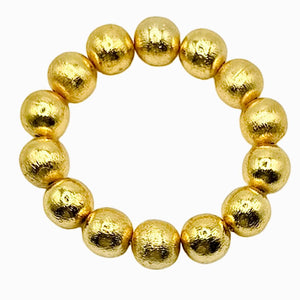 Haven't you heard? BIG is where it's at! This bracelet is big bold gold and not for the timid. It's easy to wear and just so much fun! 
14mm 22k Brush Gold Ball Beads. 
Handmade with elastic stretch, sized to 7 inches, one size fits most. 
Go to @shopLondonLane on Instagram to see more pics and videos of this item.