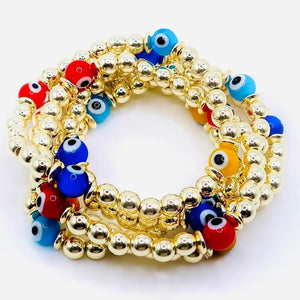 Get an extra boost of protection, good fortune and strength with this four bracelet set. The Evil Eye is believed to keep one protected and bring good luck to the wearer. 
This set includes all four bracelets picture. 

Handmade with elastic stretch, sized to 7 inches, one size fits most. 

For custom sizes, please email or DM on Instagram.
Go to @shoplondonlane on Instagram for more pics and videos of this item.